Two years on from the CMA market review which initiated Open Banking, Jake Ranson, banking and financial institution expert and CMO at Equifax, anticipates profound long term impact. Open Banking…
Brian G. Sewell, Founder of Rockwell Capital; a family office committed to educating investors about cryptocurrency, and Rockwell Trades, below explains the intricacies of cryptocurrencies, shares the latest SEC regulatory updates, and provides expert insight into the future of cryptocurrencies across the globe. The August 6th SEC decision to…
Read More...
The top 5 biggest real estate companies in the world. We take a look at the top 5 biggest real estate companies in the world, and compare figures such as profit, sales, market value and assets.
From refrigerators and lamps to door locks and heating, the Internet of Things (IoT) has revolutionised the way we live and work, making a truly robust ecosystem of smart devices a reality. Here Leigh Moody, UK Managing Director at SOTI,…
Bullish and bearish markets are a representation of the 'market sentiment' or 'investor attention' directed at either a specific or more general investment market. Said markets present anticipated price developments daily, weekly, monthly…
While the uncertain impact of volatile market conditions, and of course Brexit, remain to be seen, businesses of all sizes are having to adapt to become more flexible than ever before. Even the most well-established businesses with enough…
With the future looking more cashless by the day, the future of cybersecurity looks even more risk heavy. Below Nick Hammond, Lead Advisor for Financial Services at World Wide Technology, discusses with Finance Monthly how banks/financial…
Subscribe to Finance Monthly ›
Sign up to Finance Monthly Magazine for free and get the latest news and features on Finance, FinTech and the Financial services
Read our Latest Edition ›
Read the latest Finance News, FinTech innovations and developments in the Financial Services and Banking sectors in our latest edition.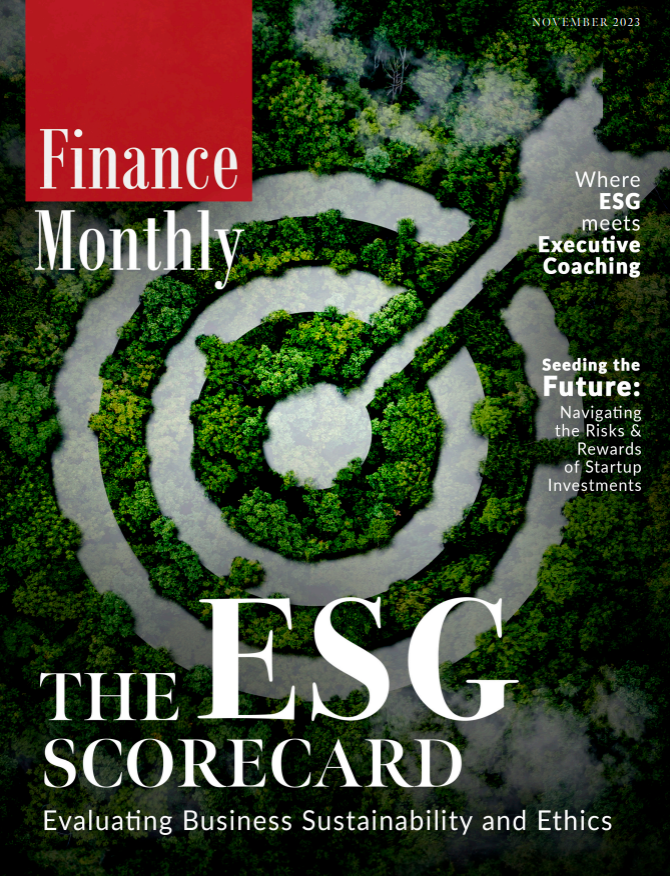 Brian G. Sewell, Founder of Rockwell Capital; a family office committed to educating investors about…
Two years on from the CMA market review which initiated Open Banking, Jake Ranson, banking and financial…
Ingmar Rentzhog is a Swedish entrepreneur who founded and serves as the CEO of We Don't Have Time, a tech start-up…