Ever since the UK's decision to leave the EU was announced, there has been a lot of speculation surrounding what will happen to the Irish border. Northern Ireland is part of the UK, which would leave…
Ever since the UK's decision to leave the EU was announced, there has been a lot of speculation surrounding what will happen to the Irish border. Northern Ireland is part of the UK, which would leave the EU when Brexit goes through, but the Republic of Ireland will remain in the EU. This has led to many calls for border controls between the…
Read More...
Company voluntary arrangements (CVAs) have been a mainstay in the financial news over the last six months due to their status as the restructuring tool of choice for many of the UK's high street stores. House of Fraser, Mothercare, New Look…
In recent news the world witnessed Venezuela's turmoiled path to hyperinflation. According to a recent report by the International Monetary Fund, Venezuelan citizens have been experiencing price hikes on consumer items of 200% week to week,…
Nearly 50% of 2017's Initial Coin Offerings are currently failing, and one serious factor in this lack of success comes from the lack of trust in a business. Investing in ICOs is risky. Little regulation results in a vulnerability to fraud,…
The biggest risk to stock market investors right now is US Federal Reserve policy error - not a sharp bond market sell-off. Tom Elliott, International Investment Strategist at deVere Group, is speaking out as financial markets have shown…
On the back of Deutsche Bank's recent ordeal, Finance Monthly gets the lowdown from Zac Cohen, General Manager at Trulioo, who discusses the steps banks and other financial institutions can take to strengthen their fight against money…
Subscribe to Finance Monthly ›
Sign up to Finance Monthly Magazine for free and get the latest news and features on Finance, FinTech and the Financial services
Read our Latest Edition ›
Read the latest Finance News, FinTech innovations and developments in the Financial Services and Banking sectors in our latest edition.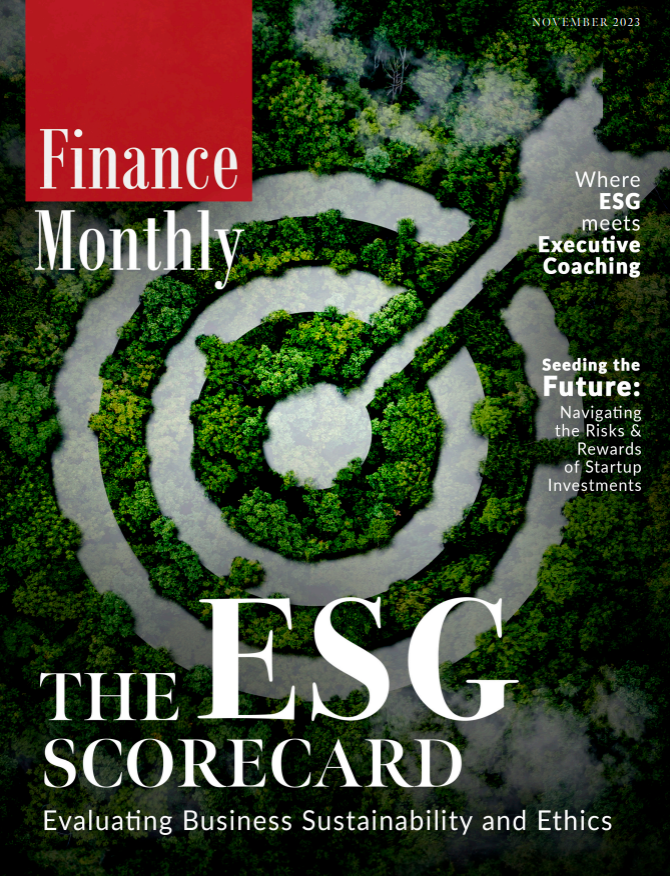 Ever since the UK's decision to leave the EU was announced, there has been a lot of speculation surrounding what…
Company voluntary arrangements (CVAs) have been a mainstay in the financial news over the last six months due to…
Ingmar Rentzhog is a Swedish entrepreneur who founded and serves as the CEO of We Don't Have Time, a tech start-up…