Diversifying any investment assets sounds like a likely success in the long term, but what are the risks when it comes to cryptocurrencies? Levi Meade, Investment Analyst at Columbus Capital, provides…
Diversifying any investment assets sounds like a likely success in the long term, but what are the risks when it comes to cryptocurrencies? Levi Meade, Investment Analyst at Columbus Capital, provides some insight for Finance Monthly. Diversification and its benefits is an area that has been covered many times in prominent financial literature…
Read More...
The Financial Conduct Authority (FCA) cryptocurrency review will be one of the most impactful regulatory reviews in modern times and will shape the burgeoning crypto market for years to come. The UK regulator's proactive and cautious…
Nearly 9 in 10 technology professionals believe blockchain technology will be as transformative for business as the internet has been. New research from Intrinsic Insights commissioned by BTL Group has revealed that after reduced costs,…
The ongoing TSB IT meltdown has been strong evidence of the risks and challenges financial institutions face daily. It has caused mass uproar from customers and severely tarnished the bank's overall reputation. TSB started a long-planned…
A recent survey shows 64% of organisations have deployed some level of IoT technology, and another 20% plan to do so within the next 12 months. This is an astonishing fact when you consider the lack of basic security on these devices, or…
The arrival of the GDPR (General Data Protection Regulation) is less than a week away. However, many businesses are still not prepared for the legislation shake-up that could see huge sanctions imposed for non-compliance. Experts at UK…
Subscribe to Finance Monthly ›
Sign up to Finance Monthly Magazine for free and get the latest news and features on Finance, FinTech and the Financial services
Read our Latest Edition ›
Read the latest Finance News, FinTech innovations and developments in the Financial Services and Banking sectors in our latest edition.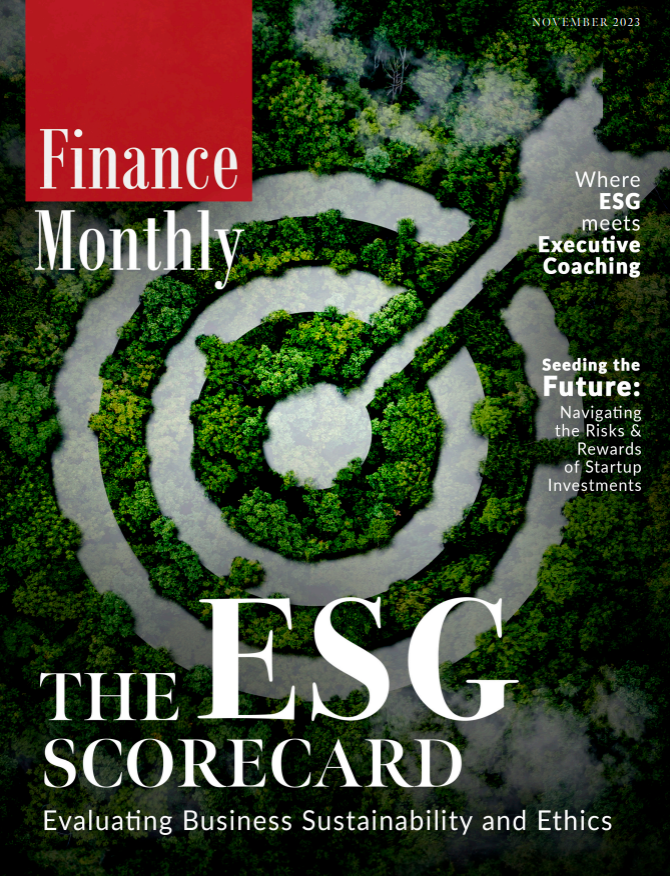 Diversifying any investment assets sounds like a likely success in the long term, but what are the risks when it…
With a rise in workplace-related stress, illnesses and mental health issues, half (50%) of working adults in the…
As a society, we cherish our right to privacy probably more than anything else. Sharing is great, and we all enjoy…