In life we generally want to be right. This is why you may hear traders framing their trading success by saying they won nine out of the last 10 trades, or that they have a 90% success rate. However,…
In life we generally want to be right. This is why you may hear traders framing their trading success by saying they won nine out of the last 10 trades, or that they have a 90% success rate. However, this is something that you need to be weary of, having lots of winning trades does not necessarily mean that you will be a profitable trader in the…
Read More...
You've seen a lot of content, articles, warning and advice on cybersecurity, with hundreds of firms trying to sell you next level cyber protection. So, before you do anything else, you need to know what exactly it is you're protecting…
Mobile phone security is still a blind spot for some CFOs, CEOs and investors. Business strategies to prevent cyber-attacks often focus on servers, computer systems and the cloud, yet it is smartphones and tablets that are the new end…
If the recent software failures in the financial industry are anything to go by, then disruption to payment systems are becoming the 'new normal'. This week David O Riordan, Principal Technical Engineer, SQS Group, delves into the benefits…
Towards the end of July the price of gold steadied after US President Donald Trump who criticized the Federal Reserve's interest rate tightening policy. In more recent events, Trump doubled tariffs on Turkey's steel and aluminium. In the…
Brian G. Sewell, Founder of Rockwell Capital; a family office committed to educating investors about cryptocurrency, and Rockwell Trades, below explains the intricacies of cryptocurrencies, shares the latest SEC regulatory updates, and…
Subscribe to Finance Monthly ›
Sign up to Finance Monthly Magazine for free and get the latest news and features on Finance, FinTech and the Financial services
Read our Latest Edition ›
Read the latest Finance News, FinTech innovations and developments in the Financial Services and Banking sectors in our latest edition.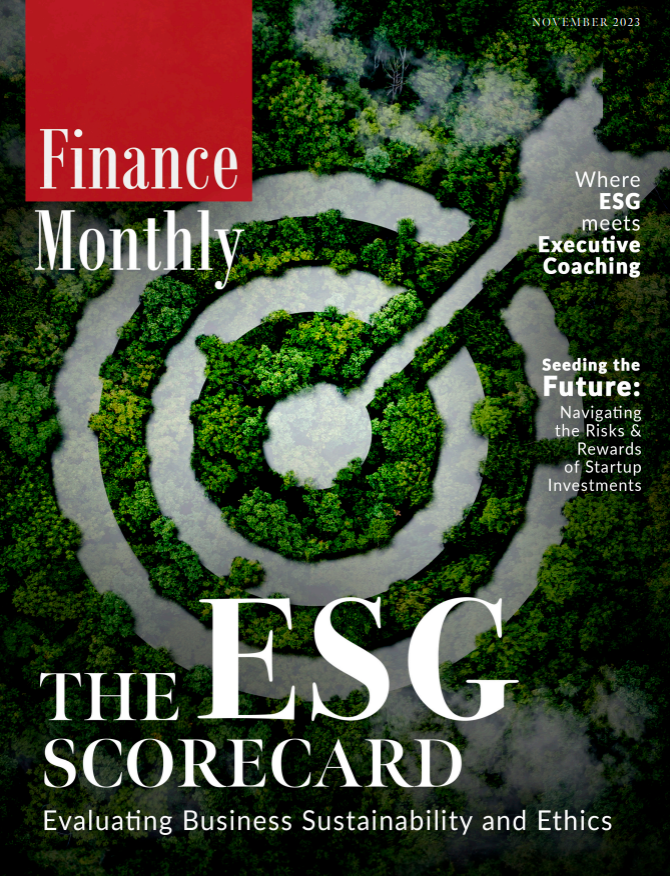 Mobile phone security is still a blind spot for some CFOs, CEOs and investors. Business strategies to prevent…
In life we generally want to be right. This is why you may hear traders framing their trading success by saying…
Ingmar Rentzhog is a Swedish entrepreneur who founded and serves as the CEO of We Don't Have Time, a tech start-up…