It is becoming clear that trade digitisation has huge potential to unlock access to world trade for small-to-medium-sized enterprises (SMEs). The move away from laborious, manual, paper-based…
It is becoming clear that trade digitisation has huge potential to unlock access to world trade for small-to-medium-sized enterprises (SMEs). The move away from laborious, manual, paper-based processes will lever simpler access to trade finance, now that it is being provided by more agile, technology-friendly alternative funding providers. Here…
Read More...
Although the Markets in Financial Instruments Directive II (MiFID II) was implemented at the start of the year, work for the financial services industry to comply with this new regulation is far from over. Still remaining are a number of…
A bridging loan is very different from a standard bank loan, but how so? Financing expert at ABC Finance, Gary Hemming explains the ins and outs of a bridging loan for Finance Monthly. A bridging loan is a type of short term property…
Sometimes investing isn't as straightforward as some make it out to be, and knowing the tricks behind stronger investment strategies can go a long way. This week Finance Monthly benefits from expert advice from Hannah Goldsmith DipPFS,…
Nine out of ten workers are 'financially sleepwalking' into retirement, reveals new research. Carried out by deVere Group, the research finds that 89% of all new, working age clients did not realise how much money they would need in…
More and more institutional investors are starting to invest in cryptocurrencies. As they do, the issue of crypto custody and how it fits within their existing workflows and regulatory requirements becomes a bigger and bigger issue. While a…
Subscribe to Finance Monthly ›
Sign up to Finance Monthly Magazine for free and get the latest news and features on Finance, FinTech and the Financial services
Read our Latest Edition ›
Read the latest Finance News, FinTech innovations and developments in the Financial Services and Banking sectors in our latest edition.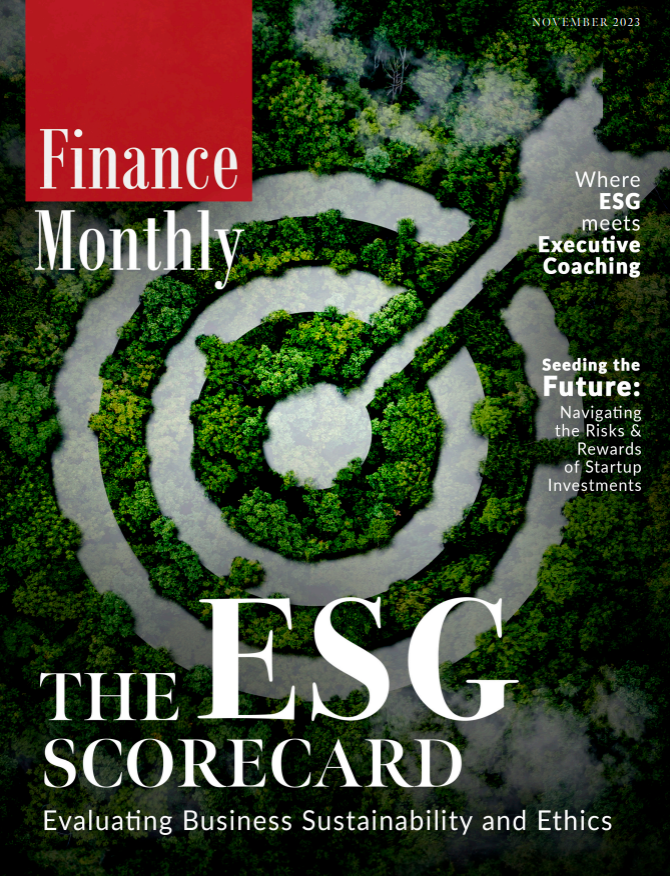 Sometimes investing isn't as straightforward as some make it out to be, and knowing the tricks behind stronger…
Although the Markets in Financial Instruments Directive II (MiFID II) was implemented at the start of the year,…
Recent news reports regarding Marks & Spencer's shop closures have left other high street retailers feeling…