The car finance industry can be a confusing area for many, and with a constant stream of information and advice available, it can be difficult to tell if what we are reading is fact or fiction.…
Improving access to financial services is on the agenda of central banks and development-focused organisations around the world. Yet, in many cases, efforts to reach unbanked individuals – around two billion – collide with outdated regulations and policies. Antonio Separovic, Founder and CEO at Oradian, believes regulators must embrace innovation…
Read More...
Ethereum, currently the second largest cryptocurrency after Bitcoin, will experience a "monumental, defining global breakout" when smart contracts can accept outside data. The bullish prediction from influential technology expert, Ian…
Over its 10-year life Bitcoin has been the standard bearer of the new financial revolution. As the baby of the 2008 global financial crash, Bitcoin was launched as a direct challenge to banks and other financial intermediaries – a…
Investors are rapidly losing confidence in the government's ability to secure a good Brexit deal, according to new data from Assetz Capital's Q3 Investor Barometer. The peer-to-peer business lender carries out its Investor Barometer…
As global business and cross-border transactions have proliferated, there are significant implications for commercial customers who rely on banks and payments providers to provide a flawless service faster than ever. So how do can the…
Gold has long been known as a store of value to help investors weather turbulent financial markets. Below, Shaun Djie, Co-Founder and COO of Digix, explains why digital gold is a forward moving solution for everyone. In recent years, it…
Subscribe to Finance Monthly ›
Sign up to Finance Monthly Magazine for free and get the latest news and features on Finance, FinTech and the Financial services
Read our Latest Edition ›
Read the latest Finance News, FinTech innovations and developments in the Financial Services and Banking sectors in our latest edition.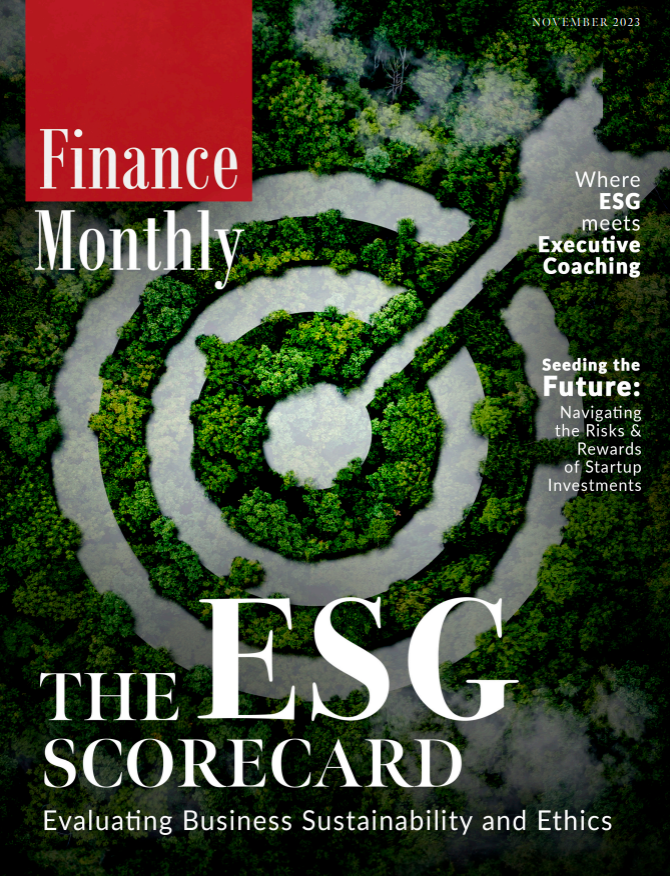 Ethereum, currently the second largest cryptocurrency after Bitcoin, will experience a "monumental, defining global…
A greater proportion of IT decision-makers in the financial/banking sector see key financial services regulations…
Ingmar Rentzhog is a Swedish entrepreneur who founded and serves as the CEO of We Don't Have Time, a tech start-up…