For many observers, the Bank of England's decision to move to a public cloud platform might seem long overdue. But…
The youngest and most tech-savvy generation of adults are also the most selective in the products they use. Any business that aims to win Gen Z's attention must learn about the qualities they look for in a a company.
Anyone making a career in finance will know the value of building a solid credit score. Mindful credit card usage will help you to achieve both good credit and sound financial independence.

For editorial enquiries and press releases please email info@finance-monthly.com
Please note due to the volume of enquiries we can only accept requests via email.
We will notify you via email if your article/press release is published
Subscribe to Finance Monthly ›
Sign up to Finance Monthly Magazine for free and get the latest news and features on Finance, FinTech and the Financial services
Read the latest Finance News, FinTech innovations and developments in the Financial Services and Banking sectors in our latest edition.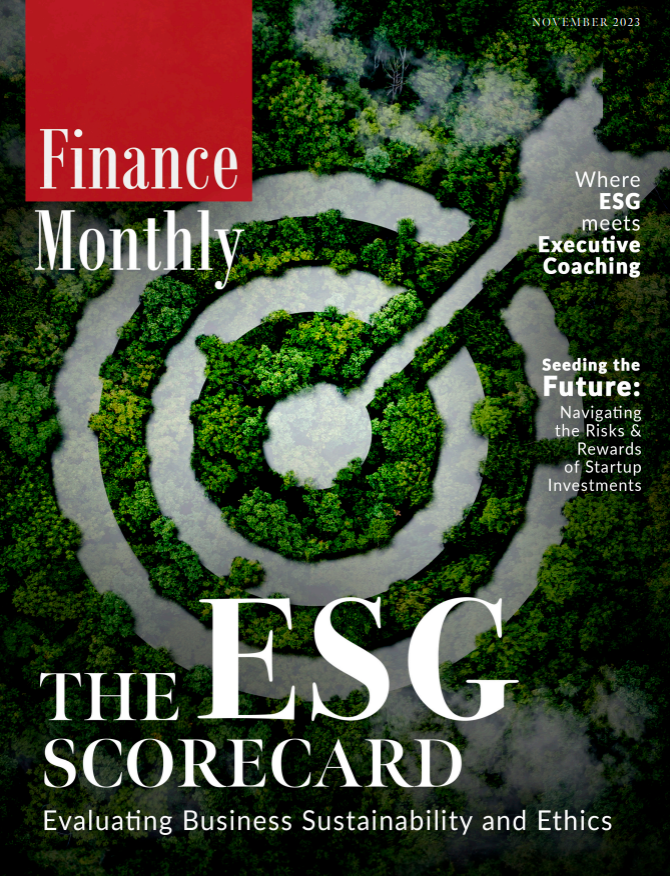 Showing effective and compassionate leadership has never been more important for today's businesses. Ensuring that…
Some Asian and European markets have strengthened following China's apparent economic bounce, but not enough to…
Society today is experiencing a time like no other.
On 25th March, the Vanguard US real estate index fund $VNQ hit $60. The last time it was at this level was in…
The current COVID-19 crisis has created an unprecedented change in how we think about and approach work, leisure,…
Jonathan Raymond, Investment Director at Quilter Cheviot, explains why now's not the time to instinctively sell…
The beginning of any new year marks an opportune time to reevaluate your finances and investment strategy. 2020…
President Trump signed the historically large relief bill as cases of COVID-19 spiked across the USA.
We face a time of unprecedented market volatility, but that does not mean all investments are hopeless. Here, we…
Labour markets and supply chains face unprecedented disruption as the COVID-19 pandemic sets in. With widespread…
With a global recession on the horizon, there has never been a better time to take a second look at your stock…
The Treasury's sweeping new measures, intended to reassure businesses during the Coronavirus pandemic, have largely…
For many observers, the Bank of England's decision to move to a public cloud platform might seem long overdue. But…
The beginning of any new year marks an opportune time to reevaluate your finances and investment strategy. 2020…
With tech-driven newcomers playing an ever greater role in the financial sector, the old giants are starting to…
Everyone's talking about the potential for artificial intelligence in the enterprise, but what's actually been…
For many observers, the Bank of England's decision to move to a public cloud platform might seem long overdue. But…
A brief guide to the laws governing financial services internationally and how companies can best ensure…
The youngest and most tech-savvy generation of adults are also the most selective in the products they use. Any…
At Finance Monthly, we naturally speak with a lot of people who work within the financial services sector. Very few…
Key to any business is a strong brand model, Here, we discuss strategies that SMEs can use to better market…
Financial Markets appear to have welcomed the potential greater certainty as sterling surges to over $1.30 with…
If you bought property while living abroad for a few years for example and did not want to immediately sell up, you…
A default is when your lender closes or restricts your account and is incurred following multiple consecutive…
Finance Monthly Latest Edition